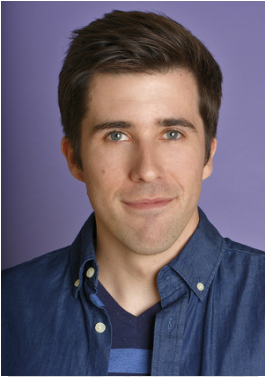 Hi friends, my name is Shea Parker and I'm here to entertain. I've been acting since I was a kid up in Northern California. Now I'm in LA and I'm ready to hit it big. I've studied comedy for quite some time (improv, sketch, film, you name it) and I'm looking to make a name for myself. On this site you can find links to some of the films I've worked on, current headshots, my resume, and some news highlights. Take a look around and enjoy.
---
News

- It's been a while, so here's a few updates. I just booked a Spotify radio ad, which I'll be recording next week. It's been a while since I've done Voice Over, so this'll be really fun to jump back into. I've also been hired as a writer for Geek & Sundry and you can check out the articles I've written (mostly board game reviews)
here
. If you haven't checked out my board game stuff, you can also go to my YouTube channel
RTFM
where I teach games.
- I can finally tell you that the commercial I filmed was for Twix! You can give it a watch out
here
.
- Just good news this week. I booked a commercial! Can't say what it's for yet, but I film on the 12th and hopefully I'll be sharing it real soon. I also filmed another
Bart Baker
parody music video this week. This time it was for Meghan Trainor's new song No. Check it out
here
.
- Well, some more good and bad news. Blood Moon has been cancelled, which sucks. On the good side of things, 1020Films has been going strong since we returned. Check out our newest video,
Tech Talk
. I've also started a new YouTube channel called
RTFM
, which is all about board games and how to play them. It's less acting related, but people have really responded to the first episode I put up, so if you're interested in board games at all, take a look.
- Some good news and bad news. Unfortunately Blood Moon is being postponed until early next year. The (unrelated) good news is that 1020Films is back! We're starting with a 3 episode webseries called First Impressions, along with a new vlog show called 102.0, and we will be putting up new videos every week. Check out the first episode of First Impressions
here
and make sure to subscribe for future episodes.
- I booked a feature film! It's called Blood Moon and it's an indy horror film (hopefully I'll live to the end of the movie). I'll be filming for 2-3 weeks in San Diego around November. Also cast in this film is Cortney Palm, from the movies Zombeavers and (the excellent film) Sushi Girl. Very excited to be a part of this!
- I filmed another
Bart Baker
parody video. This time around I'm playing Niall Horan from One Direction and I'm doing something unspeakable to Taylor Swift. Check it out
here
.
- Unfortunately my Autotrader commercial will not be airing. The executives have decided that is simply too funny to be seen. However, I can now put the pictures from that shoot over in my photos section, so go check that out.
- I booked a commercial! I'll be playing the "hapless assistant" for Autotrader.com in an online ad series. Filming on November 20th and I'm super excited about it! Hopefully I'll get some good pictures to throw up on my photos section.
- I shot another parody video with
Bart Baker
. In this one I'm playing a smarmy record exec alongside
Sam Macaroni
trying to tell "Meghan Trainor" what's up. Check it out
here
.
- I put up some new headshots over in the
Reel & Headshots
section. Take a look.
-
Check out this
music video parody
that I'm in with Bart Baker, a big time YouTube music video parody maker. This was another shoot with Maker Studios, who have been very nice to me so far, so extra thanks to them.
-
I filmed a fun sketch comedy piece over at Maker Studios! I put a picture from the shoot up on my
Twitter
(trigger warning: blood)
that I won't put on this site because it's a little intense, but check it out if you aren't squeamish. It might be the coolest prosthetic makeup I've ever had for a shoot (2nd only to the stigmata I got for Jewsus, of course).
-
A short film that I starred in just went live on YouTube. Click
here
to watch me in Drunk Man.
-
My other website (for
1020Films
) has just gotten a shiny new redesign. We're preparing to come back with some brand new videos, and in the meantime we're reminding everyone about our old favorites. Go check it out.
-
Even more exciting news: I've just signed with Integrity Talent Agency as my new theatrical agent. Just in time for pilot season as well. It's looking like 2014 is going to be a pretty good year.
- Very exciting news: 1020Films has started filming First Impressions, our very first webseries. Not only is this something we've wanted to make for over a year now, it's also the biggest production we've ever attempted. Check out some behind the scenes pictures on 1020's
Instagram
.
-
The Headshots page of this site is now the Reel & Headshots page. Predictably, this is where you can now watch my reel. Check it out!